Gilbert is a French on-demand storage start-up based in Paris. In Spring 2019 I worked closely with the CEO to develop the product and branding.
As a start-up we prioritized creating an MVP in the form of the website which we used to demonstrate the potential for automation down the road.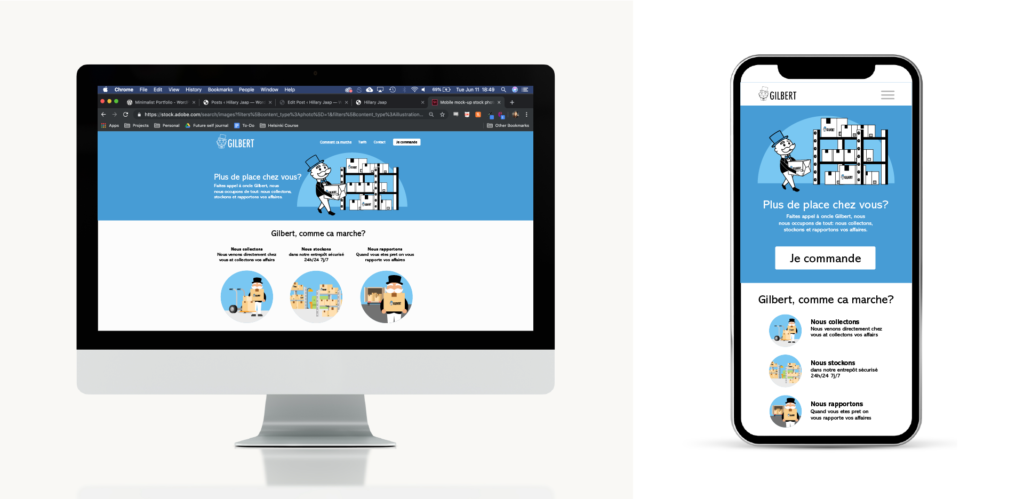 I outlined a development timeline based on market analysis and user experience research. The proposed design detailed a custom WordPress theme with a Gravity Forms integration that would allow for complete control over the routing system for operations.
We pitched the business to INSEAD Launchpad, a start-up incubator situated in Station F, and won two desks in the space just before I moved to Amsterdam. I advised the client to employ a WYSIWYG editor so that they could easily edit their brochure site in my absence.